Where: Online
When: Throughout February and March
Duke University's Gardens are 55 acres of specialized plant life and landscape architecture. Admissions to the gardens are free and they are currently open to the public. The gardeners behind the amazing space offer online classes covering topics like houseplants and orchids. The classes are currently all online and cost a small fee.
Where: Hux Family Farm, Durham
When: All Saturdays from 11:30 am – 12:30 pm
Hux Family Farm offers a range of interesting classes including yoga with goats and sheep and other activities with horses and pigs. The farm has participants interact, touch, and snuggle with these animals to help relax and focus on the moment. The interesting combination of mindfulness and nature is a unique experience in a beautiful environment.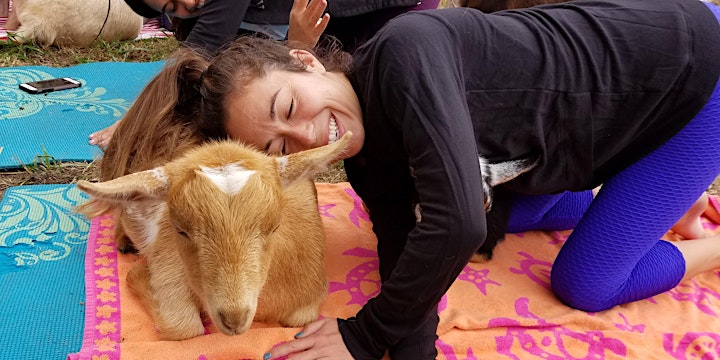 Where: Fletcher Opera Theater, Raleigh
When: Feb 3 – 20
The Carolina Ballet continues its 2021-2022 season with the timeless classic of forbidden love. The tale is set to the music of Russian composer Sergei Prokofiev and choreographed by the company's founding artistic director, Robert Weiss. The performance is "filled with dramatic sword fights, stunning costumes, lush scenery and breathtaking dance, this ballet underscores the emotion of Shakespeare's powerful play and brings to life the love, longing and loss of this epic tragedy." Also check out other planned performances on the group's website.
Where: NC State Memorial Bell Tower to Krispy Kreme and back
When: Feb 5, 2022 8:00 AM – 12:00 PM
With the tagline "2400 calories, 12 doughnuts, 5 miles, 1 hour" The Krispy Kreme Challenge is an event unlike any other. The idea is to run 2.5 miles, eat a dozen doughnuts and run 2.5 more miles. While this may sound like a horrible idea, it is one of the most famous and unique events in Downtown Raleigh. An exercise in madness originally started as a dare among a group of NC State students, the race now raises money for the UNC Children's Hospital and has over 6,000 runners compete each year. Thousands more come out to watch the spectacle.
Where: Raleigh Beer Garden
When: Saturday, Feb 5, 12 – 4 pm
The Raleigh Beer Garden will be hosting an extensive line-up of local, regional, and national breweries offering samples and drinks. There will also be plenty of live music and food. Ticket purchases include a complimentary mug and unlimited beer samples. Tickets can be refunded up to a day before the event incase of a change of plans in these turbulent times.
Where: Raleigh Convention Center
When: Fri-Sun, Feb 25-27
"The Downtown Raleigh Home Show is a vibrant marketplace where you can shop for home-related products and services, experience stunning displays to help inspire your next home project, connect with industry experts, and enjoy informative presentations from renowned local and international home professionals." The Home Show is a great place to get some ideas and inspiration for anyone looking for new home ideas and to stay up on the latest trends.
Where: Dorton Arena, Raleigh
When: Saturday, February 26, 6-11 PM
Founded in 1980, VAE is a nonprofit organization founded by artists to support the development of the Triangle's creative community. They aim to create socially-engaged art through community collaboration. Every year, the organization puts on a Gala to raise money for the coming year. This year's event will take place in Dorton Arena and will include an auction of artwork by local artists.